The best ingredients.  We know where our plants are grown, and that the source is sustainable and harvested with minimal impact on the environment. In some cases, such as Central Otago Thyme and St John's Wort, we carry out that harvest ourselves. 
Certified organic or wild harvested plants.  We know the benefits of organic farming and of healthy soil. The active ingredients in plants are higher when grown without pesticides and herbicides. In fact we don't include anything in our products that hasn't earned a purpose for being there.  
Freshness.  Using the latest harvest and fresh plant extracts means our plants have high levels of essential oils and powerful plant constituents that are easily absorbed by the body. 
Product safety.  We use plant ingredients that international authorities endorse. We invest in our own scientific research and follow scientific studies globally to ensure we are at forefront of the latest knowledge about the use of herbs for health care. 
artemis is licensed to bear the FernMark, a formal government recognition of our country of origin and a mark of trust to consumers around the globe. We are proud to be a New Zealand company, one that is contributing to the growing exports of products which harness the power of natural New Zealand ingredients.

Committed to using only the finest quality herb ingredients, artemis organic tea formulas are all BioGro certified and have been verified as adhering to the most stringent organic standards.  BioGro has been New Zealand's leading organic certifier since 1983.  This logo gives consumers trust in the mark of a genuine organic product.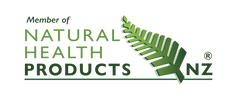 artemis is a member of Natural Health Products NZ, the national industry organisation representing the natural products, functional foods, complementary medicines, cosmeceuticals, and nutraceuticals industries.