to nurture,
is in her nature.
Backed by science & grown by nature
Mother Nature is powerful and her name is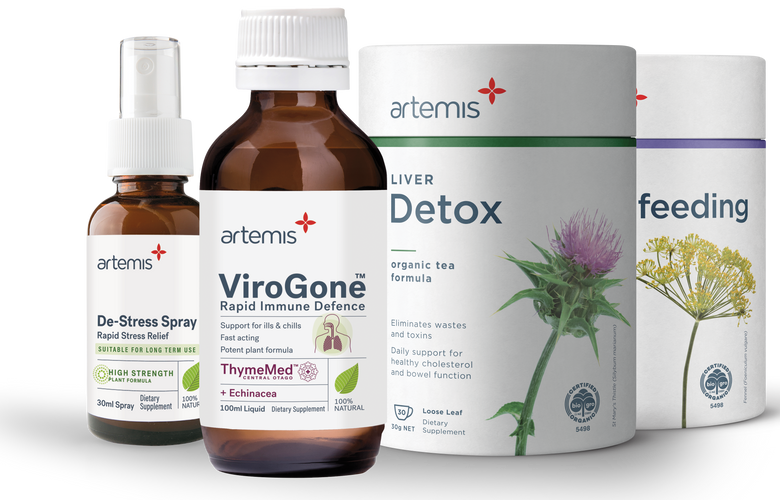 traditional plant medicine.
We are the leading producer of traditional plant medicine
for optimal health and wellbeing. Founded in 1998, we use only
the best quality, organic, medicinal herbs and plants sourced where
they grow best – in New Zealand and around the world.
testimonials.
Not only does this tea taste absolutely delicious it had made a huge improvement to the digestive issues that I've been struggling with for the last few years. I noticed a difference within in the first week and then have continued to improve over the last 4 or 5 months.

---

Digestive Ease Tea, KAREN
I can't tell you how happy I am to find plant based immune support that my kids like and it actually works!! So impressed!! So thank you. Such a great product to have on hand. 

---

Kids ViroGone, LAURA
Teamed up with the Kidney Cleanse tea this has become a regular breakfast drink, which has certainly helped with regular movements as well!! Certainly know when I miss these teas. It has aided with my skin complexion, weight, I do not drink as much coffee as I use to. Really recommend both these teas.

---

Liver Detox Tea, FIONA
I used this cream on my sand fly bites and was instantly relived ! So thankful for this product ! I would recommend to anyone and everyone.

---

Itch Calm Cream, DAEL
I started using Breastfeeding Tea two weeks ago because I was concerned my breast milk was not enough for my little girl. Being my third child I had tried other products before and found varying results but none has been as good as Artemis. My milk increased after 3 days of use and I know my little girl is getting a more consistent amount during the day. She is feeding better and is sleeping longer because her tummy is full :) It's a great product, would recommend it to any breastfeeding mum. I'd also like to mention that her colic has improved since using the tea and she is a lot more settled.

---

Breastfeeding Tea, TANIA